Wisconsin Lottery Games
| Game | Prize Type | Numbers | Sale Closes |
| --- | --- | --- | --- |
| Pick 3 Midday | Top Prize | 3 from 0-9 | 1:30 p.m. |
| Pick 3 Evening | Top Prize | 3 from 0-9 | 9:00 p.m. |
| Pick 4 Midday | Top Prize | 4 from 0-9 | 1:30 p.m. |
| Pick 4 Evening | Top Prize | 4 from 0-9 | 9:00 p.m. |
| Badger 5 | Jackpot | 5 from 1-31 | 9:00 p.m. |
| SuperCash! | Top Prize | 6 from 1-39 | 9:00 p.m. |
| All or Nothing Midday | Top Prize | 11 from 1-22 | 1:30 p.m. |
| All or Nothing Evening | Top Prize | 11 from 1-22 | 9:00 p.m. |
| Megabucks | Jackpot | 6 from 1-49 | 9:00 p.m. |
| Powerball | Jackpot | 5 from 1-69 + 1 from 1-26 | 9:00 p.m. |
| Mega Millions | Jackpot | 5 from 1-70 + 1 from 1-25 | 9:00 p.m. |


Game Schedule
| Game | Sunday | Monday | Tuesday | Wednesday | Thursday | Friday | Saturday |
| --- | --- | --- | --- | --- | --- | --- | --- |
| Pick 3 Midday | 1:30 p.m. | 1:30 p.m. | 1:30 p.m. | 1:30 p.m. | 1:30 p.m. | 1:30 p.m. | 1:30 p.m. |
| Pick 3 Evening | 9:00 p.m. | 9:00 p.m. | 9:00 p.m. | 9:00 p.m. | 9:00 p.m. | 9:00 p.m. | 9:00 p.m. |
| Pick 4 Midday | 1:30 p.m. | 1:30 p.m. | 1:30 p.m. | 1:30 p.m. | 1:30 p.m. | 1:30 p.m. | 1:30 p.m. |
| Pick 4 Evening | 9:00 p.m. | 9:00 p.m. | 9:00 p.m. | 9:00 p.m. | 9:00 p.m. | 9:00 p.m. | 9:00 p.m. |
| Badger 5 | 9:00 p.m. | 9:00 p.m. | 9:00 p.m. | 9:00 p.m. | 9:00 p.m. | 9:00 p.m. | 9:00 p.m. |
| SuperCash! | 9:00 p.m. | 9:00 p.m. | 9:00 p.m. | 9:00 p.m. | 9:00 p.m. | 9:00 p.m. | 9:00 p.m. |
| All or Nothing Midday | 1:30 p.m. | 1:30 p.m. | 1:30 p.m. | 1:30 p.m. | 1:30 p.m. | 1:30 p.m. | 1:30 p.m. |
| All or Nothing Evening | 9:00 p.m. | 9:00 p.m. | 9:00 p.m. | 9:00 p.m. | 9:00 p.m. | 9:00 p.m. | 9:00 p.m. |
| Megabucks | | | | 9:00 p.m. | | | 9:00 p.m. |
| Powerball | | | | 9:59 p.m. | | | 9:59 p.m. |
| Mega Millions | | | 10:00 p.m. | | | 10:00 p.m. | |
*All times are displayed in Wisconsin local time.


Advance Draws
The number of consecutive draws each Wisconsin State Lottery games allows you to play:
| Game | Advanced Draws |
| --- | --- |
| Pick 3 Midday | up to 7 |
| Pick 3 Evening | up to 7 |
| Pick 4 Midday | up to 7 |
| Pick 4 Evening | up to 7 |
| Badger 5 | up to 7 |
| SuperCash! | up to 7 |
| All or Nothing Midday | up to 7 |
| All or Nothing Evening | up to 7 |
| Megabucks | up to 8 |
| Powerball | up to 8 |
| Mega Millions | up to 8 |


Tax Information
Wisconsin Lottery Federal, and state tax withholdings on winnings for U.S. citizens or residents.
| Winnings | Tax Category | Percentage |
| --- | --- | --- |
| Over $1,999 and up to $5,000 | State Tax | 7.7% |
| Over $1,999 and up to $5,000 | Federal Tax | 0.0% |
If the winner is not a U.S. citizen or is not a US resident, Wisconsin Lottery tax withholdings on winnings are as such:
| Winnings | Tax Category | Percentage |
| --- | --- | --- |
| Over $5,000 | State Tax | 7.7% |
| Over $5,000 | Federal Tax | 24.0% |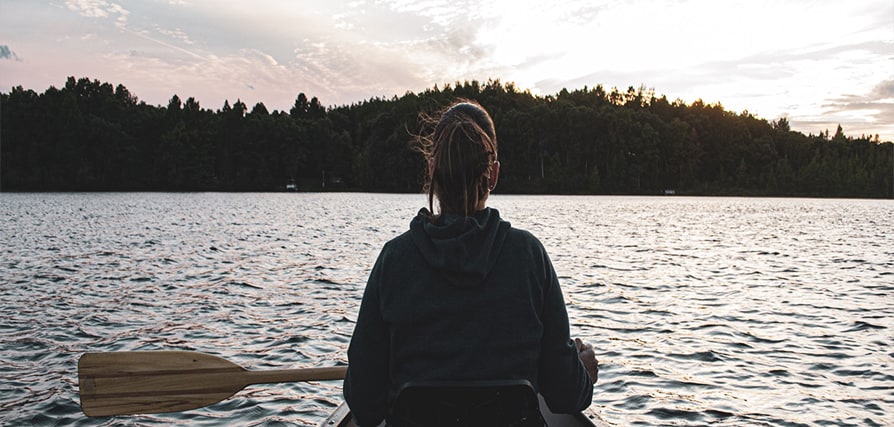 About the Wisconsin Lottery
The Wisconsin State Lottery is an entity administered by the state's Department of Revenue. It was originally implemented in 1988 after the state senate and assembly authorized its creation. However, it isn't the first modern lotto to operate in the Badger State.
Years before the first Wisconsin Lottery numbers were drawn, the Oneida Nation organized its own lotto variant. This simple pick-6-from-36 jackpot game was even televised in Green Bay.
Revenues from the lottery in Wisconsin are allocated as follows:
56% for Wisconsin Lottery winners
30% for property tax credits
6% for retailers
6% in costs
Apart from Wisconsin Lottery scratch tickets, there are also several multi-jurisdictional games such as Powerball (since 1992) and Mega Millions (since 2010). However, there's currently no Wisconsin Lottery Lucky for Life game.


Wisconsin Lottery FAQ
Who Won the Biggest Wisconsin Lottery?
One of the largest jackpots in the history of American lotteries went to a West Allis, WI resident. In March 2019, a Wisconsin Lottery Powerball ticket purchased in New Berlin hit a jackpot worth $768.4 million. It's the third largest of its kind, so far.
The winner, 24-year-old Manuel Franco, opted for the cash prize over the annuity. In the end, he wound up with an impressive $477 million cash jackpot.
What Channel Is the Wisconsin Lottery On?
Results of Wisconsin Lottery drawings were originally broadcast in a special TV show, called The Money Game. Several local stations aired it, including WISN Channel 12, WKOW Channel 27, WBAY Channel 2, WXOW Channel 19, WQOW Channel 18, WAOW Channel 9, WYOW Channel 34, and KBJR Channel 6.
However, since 2002, televised Wisconsin Lottery results were discontinued as a cost-cutting measure. Nonetheless, you can still catch the Wisconsin Lottery winning numbers during the late-night newscast of many local stations. They're also featured in the paper, on the official website, and per the Wisconsin Lottery app.
What Are the Odds of Winning the Wisconsin Lottery?
Your odds of winning the WSL depend on the games you choose to play. The Pick 3 game has odds to win the top prize of 1 in 1,000. For Pick 4, the odds are 1 in 10,000.
The Badger 5 game has odds of 1 in 169,911 while the All or Nothing game has odds of 1 in 705,432. For SuperCash!, odds to win the top prize are 1 in 1,631,312. To win the Megabucks jackpot, you'll have to overcome odds of 1 in 16,991,908.
The Wisconsin Lottery Mega Millions odds sit at a whopping 1 in 302,575,350. However, the Powerball jackpot odds are slightly shorter at 1 in 292,201,338.
How to Play the Wisconsin Lottery?
Playing the lotto in WI is as easy as visiting your nearest retailer. Check out the available games, and pick an option. If you choose an instant game, all you need to do is peel them off to reveal your numbers. You'll know if it's a winner right away.
For draw games, though, you need to wait for the Wisconsin Lottery results. After the drawing, the numbers are available in most local newspapers and TV stations, the app, and the site. You can also check your tickets with the Wisconsin Lottery ticket scanner.
When and What Time Is the Wisconsin Lottery Drawing?
Pick 3, Pick 4, and All or Nothing drawings take place twice a day, every day, at 1:30 PM and 9 PM. SuperCash! and Badger 5 drawings are also daily, though only once, at 9 PM. Megabucks drawings are also at 9 PM, though only on Wednesdays and Saturdays.
As for multi-state games, the Powerball is drawn Wednesdays and Saturdays, at 9:59 PM. Mega Millions is drawn on Tuesdays and Fridays, at 10 PM.
How Does the Second Chance Wisconsin Lottery Work?
The Wisconsin Lottery Second Chance promotion is a special program available on a seasonal basis. Players can mail in their non-winning instant or draw game tickets.
The more tickets you mail, the more Wisconsin Lottery codes are entered on your behalf in a new drawing.
How to Cash in Lottery Tickets Wisconsin?
If you're lucky enough to land a winning ticket, it's time for you to claim your winnings. For prizes under $600, you can visit any lotto retailer. Prizes over $600 can be collected by mail or in person at the lotto office. Check the top of this page for a list of locations in the state.
Got more questions about the Wisconsin Lottery?