Louisiana Lottery Games
| Game | Prize Type | Numbers | Sale Closes |
| --- | --- | --- | --- |
| Pick 3 | Top Prize | 3 from 0-9 | 9:30 p.m. |
| Pick 4 | Top Prize | 4 from 0-9 | 9:30 p.m. |
| Lotto | Jackpot | 6 from 1-40 | 9:30 p.m. |
| Easy 5 | Jackpot | 5 from 1-37 | 9:30 p.m. |
| Powerball | Jackpot | 5 from 1-69 + 1 from 1-26 | 9:00 p.m. |
| Mega Millions | Jackpot | 5 from 1-70 + 1 from 1-25 | 9:00 p.m. |


Game Schedule
| Game | Sunday | Monday | Tuesday | Wednesday | Thursday | Friday | Saturday |
| --- | --- | --- | --- | --- | --- | --- | --- |
| Pick 3 | 9:59 p.m. | 9:59 p.m. | 9:59 p.m. | 9:59 p.m. | 9:59 p.m. | 9:59 p.m. | 9:59 p.m. |
| Pick 4 | 9:59 p.m. | 9:59 p.m. | 9:59 p.m. | 9:59 p.m. | 9:59 p.m. | 9:59 p.m. | 9:59 p.m. |
| Lotto | | | | 9:59 p.m. | | | 9:59 p.m. |
| Easy 5 | | | | 9:59 p.m. | | | 9:59 p.m. |
| Powerball | | | | 9:59 p.m. | | | 9:59 p.m. |
| Mega Millions | | | 10:00 p.m. | | | 10:00 p.m. | |
*All times are displayed in Louisiana local time.


Advance Draws
The number of consecutive draws each Louisiana State Lottery games allows you to play:
| Game | Advanced Draws |
| --- | --- |
| Pick 3 | up to 14 |
| Pick 4 | up to 14 |
| Lotto | up to 20 |
| Easy 5 | up to 20 |
| Powerball | up to 20 |
| Mega Millions | up to 20 |


Tax Information
Louisiana Lottery, and state tax withholdings on winnings for U.S. citizens or residents.
| Winnings | Tax Category | Percentage |
| --- | --- | --- |
| Over $5,000 | State Tax | 5.0% |
| Over $5,000 | Federal Tax | 24.0% |
If the winner is not a U.S. citizen or is not a US resident, Louisiana Lottery tax withholdings on winnings are as such:
| Winnings | Tax Category | Percentage |
| --- | --- | --- |
| Over $5,000 | State Tax | 5.0% |
| Over $5,000 | Federal Tax | 30.0% |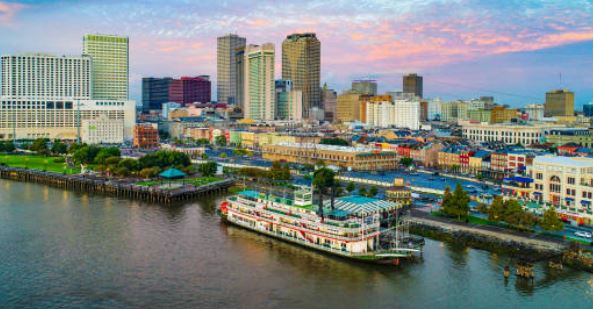 The Louisiana Lottery
The Louisiana Lottery Corporation isn't the first lottery the Pelican State has known. The original Louisiana State Lottery was a private entity, founded in 1868 (and ending in 1890). The current incarnation of the lotto is a government-run corporation, established in 1991.
Act 1045 passed by a wide margin the previous year, with 69% of the vote. The act proposed the creation of a state lotto to increase revenues without raising taxes. A further constitutional amendment in 2003 specified that lotto proceeds would fund public education in LA.
Today, 53.7% of revenues go back towards winners. 35% goes towards the state's coffers, including healthcare, K-12 education, and support for problem gamblers. Another 5.6% is destined for retailers, mostly small local stores. A final 5.7% covers the operational costs of the lotto itself.
Since its inception, the corporation has generated over $3.7 billion for the state. It's also distributed over $4.7 billion to Louisiana Lottery winners.
The state was among the first in the nation to join the Powerball game in 1995. It would go on to incorporate its main rival, Mega Millions, in 2011. They're the only two multi-jurisdictional games offered by the LLC.
Louisiana Lottery FAQ
Who Won the Biggest Louisiana Lottery?
The law in LA doesn't require winners to disclose their identities. While some allow the corporation to use their identity and image for promotional purposes, many don't. The winners of the largest jackpot ever in the state belong to the latter group.
In 2017, a Eunice-based family purchased a Louisiana Lottery Powerball ticket at Brownie's. After the drawing, they hit a massive jackpot worth over $190 million.
What Channel Is the Louisiana Lottery On?
You can watch Louisiana Lottery results on different channels, depending on your location. In Alexandria, tune into KALB Channel 5. Baton Rouge residents can watch drawings on WBRZ+. In Lafayette, KATC Channel 3 broadcasts the results of Louisiana Lottery drawings.
In Lake Charles, you'll have to tune into FOX 29 for the Louisiana Lottery winning numbers. For Monroe residents, KARD Channel 14 carries the broadcast. In New Orléans, it's WVUE Channel 8. For Shreveport, it's KPXJ Channel 21, and KTBS Channel 3.
What Are the Odds of Winning the Louisiana Lottery?
Your odds of hitting all the Louisiana Lottery numbers depends on the game you play. For Louisiana Lottery scratch tickets, odds of winning any prize are about 1 in 4, on average. For the Lotto game, odds of any prize are 1 in 32.
The Match 4 Prize odds come in at 1 in 456, and for the Match 5, 1 in 18,816. Lastly, the odds of hitting the cash jackpot are 1 in 3,818,380.
How to Play the Louisiana Lottery?
Playing the lotto is extremely easy. For as little as $1, you can try your luck with the state's Lotto game, where the cash jackpot starts at $250,000. Drawings are held on Wednesdays and Saturdays.
Simply choose six numbers from 1 to 40. If you don't know which numbers to pick, you can get a random selection. Then, wait for the drawing and check your ticket.
You can also check the winning numbers using the Louisiana Lottery app. It even has a convenient, built-in tool. With the Louisiana Lottery ticket scanner, processing several entries takes a matter of minutes.
As for the Louisiana Lottery Mega Millions drawings, tune in at 10 PM, every Tuesday and Friday. There are currently no Louisiana Lottery Lucky for Life drawings.
When and What Time Is the Louisiana Lottery Drawing?
Drawings are broadcast every day at 9:59 PM, including Pick 3, Pick 4, and Lotto. On the other hand, Powerball drawings take place at the same time, but only on Wednesdays and Saturdays.
As for the Louisiana Lottery Mega Millions drawings, tune in at 10 PM, every Tuesday and Friday. There are currently no Louisiana Lottery Lucky for Life drawings.
How Does the Second Chance Louisiana Lottery Work?
Certain scratchers have Louisiana Lottery Second Chance promotions. This means you can take your losing tickets and plug the Louisiana Lottery codes into new drawings.
How to Cash in Lottery Tickets in Louisiana?
Cashing in your lotto tickets is a hassle-free process. You simply need to visit your nearest retailer. However, prizes over $600 must be collected from one of the lotto centers you'll find at the top of this page.
Got more questions about the Louisiana Lottery?