Washington Lottery Games
| Game | Prize Type | Numbers | Sale Closes |
| --- | --- | --- | --- |
| Daily Game | Top Prize | 3 from 0-9 | 7:45 p.m. |
| Match 4 | Top Prize | 4 from 1-24 | 7:45 p.m. |
| Daily KENO | Top Prize | Up to 10 from 1-80 | 7:45 p.m. |
| Lotto | Jackpot | 6 from 1-49 + 6 from 1-49 | 7:45 p.m. |
| Hit 5 | Jackpot | 5 from 1-39 | 7:45 p.m. |
| Powerball | Jackpot | 5 from 1-69 + 1 from 1-26 | 6:45 p.m. |
| Mega Millions | Jackpot | 5 from 1-70 + 1 from 1-25 | 7:45 p.m. |


Washington Lottery Game Schedule
| Game | Sunday | Monday | Tuesday | Wednesday | Thursday | Friday | Saturday |
| --- | --- | --- | --- | --- | --- | --- | --- |
| Daily Game | 8:00 p.m. | 8:00 p.m. | 8:00 p.m. | 8:00 p.m. | 8:00 p.m. | 8:00 p.m. | 8:00 p.m. |
| Match 4 | 8:00 p.m. | 8:00 p.m. | 8:00 p.m. | 8:00 p.m. | 8:00 p.m. | 8:00 p.m. | 8:00 p.m. |
| Daily KENO | 8:00 p.m. | 8:00 p.m. | 8:00 p.m. | 8:00 p.m. | 8:00 p.m. | 8:00 p.m. | 8:00 p.m. |
| Lotto | | 8:00 p.m. | | 8:00 p.m. | | | 8:00 p.m. |
| Hit 5 | | 8:00 p.m. | | 8:00 p.m. | | | 8:00 p.m. |
| Powerball | | | | 7:59 p.m. | | | 7:59 p.m. |
| Mega Millions | | | 8:00 p.m. | | | 8:00 p.m. | |
*All times are displayed in Washington local time.


Advance Draws
The number of consecutive draws each Washington State Lottery games allows you to play:
| Game | Advanced Draws |
| --- | --- |
| Daily Game | up to 7 |
| Match 4 | up to 25 |
| Daily KENO | up to 25 |
| Lotto | up to 25 |
| Hit 5 | up to 25 |
| Powerball | up to 10 |
| Mega Millions | up to 10 |


Tax Information
Washington Lottery Federal, and state tax withholdings on winnings for U.S. citizens or residents.
| Winnings | Tax Category | Percentage |
| --- | --- | --- |
| Over $5,000 | State Tax | 0.0% |
| Over $5,000 | Federal Tax | 24.0% |
If the winner is not a U.S. citizen or is not a US resident, Washington Lottery tax withholdings on winnings are as such:
| Winnings | Tax Category | Percentage |
| --- | --- | --- |
| Over $5,000 | State Tax | 0.0% |
| Over $5,000 | Federal Tax | 30.0% |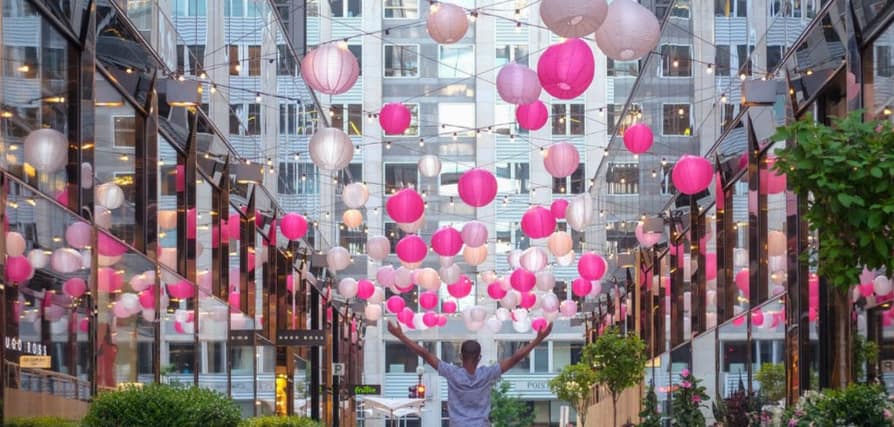 About the Washington Lottery
Creating a state lottery in Washington was a long and uphill battle. Several measures were proposed throughout the 70s, all meeting considerable opposition. That was until the early 80s saw a projected budget shortfall of over $250 million. The state was desperate for revenue.
The Washington State Lottery was established by House Bill 251 in 1982. At the time, only 15 other states had individual lotteries. The very first Washington Lottery scratch ticket would be sold four months after passage of the bill. Draw games began a couple of years later, in 1984.
Since its inception, the state lotto has billions of dollars worth of revenue. 60% of revenues go towards Washington Lottery winners, with 20% going towards education. 6% goes towards administrative costs, 5% to retailers, and the rest goes towards assorted purposes.
Unlike most lotteries in the country, no games may be drawn in WA more than once per day. That goes for every game available in the state, including keno. At the moment, there are seven different draw games offered. These are the Lotto, Hit 5, Daily Keno, Daily Game, Match 4, Powerball, and Mega Millions.
WA has been a member of the multi-jurisdictional Mega Millions draw game for almost two decades. It was the tenth state to join, with the Washington Lottery Mega Millions kicking off in September 2002. Washington Lottery Powerball drawings would follow a little over half a decade later, in 2008. There is no Washington Lottery Lucky for Life game, though.
Washington Lottery FAQ
Who Won the Biggest Washington Lottery?
The largest jackpot that has ever graced WA was a Mega Millions drawing in 2011. The winning ticket was purchased in January of that year. The total jackpot amounted to $380 million. However, it was split two ways, between an Idaho resident and a Washingtonian couple.
Ephrata residents Jim and Carolyn McCullar walked away with a $190 million jackpot. However, they took the cash option rather than the annuity, like most winners do. Their total prize was thus $120 million.
What Channel Is the Washington Lottery On?
Originally, the results of Washington Lottery drawings were broadcast by KSTW-TV Channel 11. However, in the mid-90s, KIRO-TV Channel 7 started broadcasting Washington Lottery results.
Today, you can catch Washington Lottery winning numbers right on the official website. Drawings are also streamed live through the website and social media accounts. Daily Washington Lottery numbers are also available through the Washington Lottery app.
What Are the Odds of Winning the Washington Lottery?
Your odds of winning the WA lotto depend on the game. For instance, odds of winning any prize playing Daily Keno are about 1 in 9. Odds of hitting the jackpot are 1 in 8.91 million, though. Odds of winning the top prize in the Daily Game are 1 in 1,000.
For the Match 4 game, your odds of winning are 1 in 10,600. In the Hit 5 game, the cash pot has odds of 1 in 851,000. The Lotto jackpot prize has odds of winning of 1 in 7 million. For the Powerball jackpot, odds are much longer, at 1 in 292 million. Finally, the Mega Millions jackpot has odds of 1 in 303 million.
How to Play the Washington Lottery?
Playing any of the games in the WA lotto is fairly straightforward. Choose your favorite game, then visit your local lotto retailer. Purchase a ticket for the game in question. Now, wait for the drawing time.
Compare your ticket with the winning numbers, and check the rules of the game on the website. If your ticket is a winner, it's time to claim. If not, you can try your luck with Washington Lottery Second Chance promotions.
When Is the Washington Lottery Drawing? / What Time Is the Washington Lottery Drawing?
The Daily Keno, the Daily Game and Match 4 are all drawn daily, at 8 PM. Lotto and Hit 5 games are drawn Mondays, Wednesdays and Saturdays, also at 8 PM.
Powerball drawings are Wednesdays and Saturdays at 7:59 PM. Finally, you can catch Mega Millions drawings on Tuesdays and Fridays at 8 PM.
How Does the Second Chance Washington Lottery Work?
Second chance promotions are a common feature of many of WA's scratch ticket games. Most scratchers aren't winners, but some of your non-winning tickets could become winners. It's a pretty simple system.
You take your non-winners and input their Washington Lottery codes into the system. The website has a handy Washington Lottery ticket scanner that does all the heavy lifting for you. Afterward, your tickets enter a new drawing with a chance to win awesome prizes.
What Is a Washington Lottery Voucher?
Often, the WA lotto will create special promotional campaigns, such as football team tie-ins or seasonal promos. These campaigns often involve mail-in vouchers.
Vouchers are redeemable for many different kinds of rewards and prizes. Many vouchers offer players a chance to participate in special drawings.
How to Cash in Lottery Tickets Washington?
If you're lucky enough to run into a winning ticket, the first thing you need to do is sign your name on the back. Tickets are bearer instruments, which means that anyone can cash them. Writing your name on them protects your winnings in case you lose track of your ticket.
Next, you need check the prize amount. If your prize is under $600, you can claim your winnings directly from a local retailer. Alternatively, you can claim your prize by mail. For prizes over $600, you'll have to visit a lotto office. A list of lotto offices is available at the top of this page.
Got more questions about the Washington Lottery?