Most scratch cards are known for being a cheap way to gamble. And this is even more true with virtual scratch cards, where you can play 25 games for as low as $2.50. If you only look at the cost of entry, combined with the "instant win" potential, then the conclusion should be easy, right? Sure, going by what's at the surface, scratch cards may very well be worth it.
But, that's ignoring other factors.
Like other types of gambling, scratch cards operate on chance. That is, there's no guarantee that you will win something every time. And, if you do win anything, there's a huge chance that the prize isn't astronomical. Take a look at this sample breakdown of the odds of getting winnings from National Lottery's scratch cards:
| Game | Average Odds |
| --- | --- |
| All Cash | 1:64 |
| All Cash Gold | 1:5.1 |
| All Cash Platinum | 1:4 |
| Winning Streak | 1:5.75 |
As you can see, the odds aren't that bad. Still, there are hundreds, if not thousands, of people all working towards the same prizes as you, so your chances of winning are still small in reality. And, just like lotteries: the higher the prize is, the more your chances of winning diminishes. After all, if it were easy to win, everybody would be rich, right?
Of course, people do win–it's just that it's not easy to win big. Sometimes, it may even require a sizable investment on your part. Just ask grandmother Grace Walker. She bought up to 30 scratch cards, which cost £1-£5 each, per week, for two years. She eventually won £1,000,000–but not after spending a total of nearly £15,000.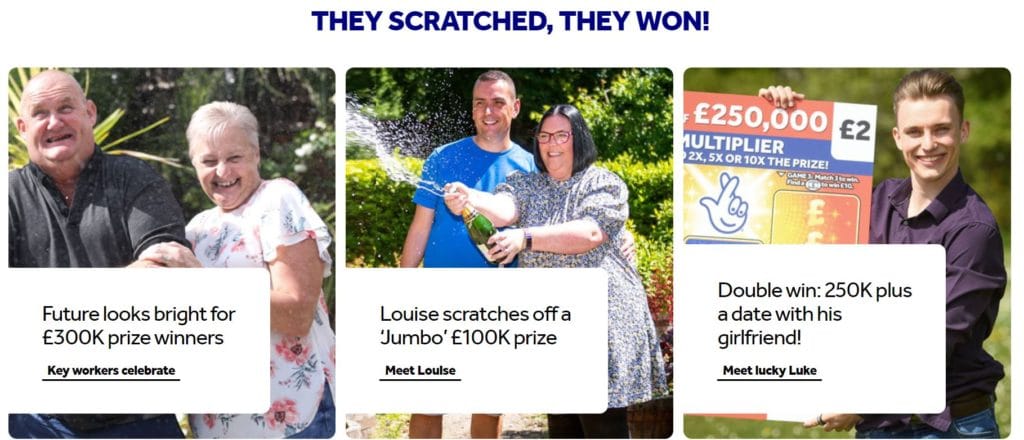 Not many people will have her dedication, nor the money, to continue buying scratch cards week after week, for two whole years. Most will have given up the first two or three weeks–or even after losing once or twice. Sure, if you buy up to 30 cards religiously every week, your chances of winning will go up significantly. It's definitely not for everyone, though.