Virginia Lottery Games
| Game | Prize Type | Numbers | Sale Closes |
| --- | --- | --- | --- |
| Pick 3 Day | Top Prize | 3 from 0-9 | 1:53 p.m. |
| Pick 3 Night | Top Prize | 3 from 0-9 | 10:45 p.m. |
| Pick 4 Day | Top Prize | 4 from 0-9 | 1:53 p.m. |
| Pick 4 Night | Top Prize | 4 from 0-9 | 10:45 p.m. |
| Cash 5 Day | Top Prize | 5 from 1-34 | 1:53 p.m. |
| Cash 5 Night | Top Prize | 5 from 1-34 | 10:45 p.m. |
| Bank a Million | Top Prize | 6 from 1-40 | 10:45 p.m. |
| Powerball | Jackpot | 5 from 1-69 + 1 from 1-26 | 10:00 p.m. |
| Mega Millions | Jackpot | 5 from 1-70 + 1 from 1-25 | 10:45 p.m. |
| Cash4Life | Top Prize | 5 from 1-60 + 1 from 1-4 | 8:45 p.m. |
| Daily 3 | Top Prize | 3 from 0-9 | 6:49 p.m. |
| Daily 4 | Top Prize | 4 from 0-9 | 6:49 p.m. |
| Cash 25 | Top Prize | 6 from 1-25 | 6:49 p.m. |
| Powerball | Jackpot | 5 from 1-69 + 1 from 1-26 | 9:59 p.m. |
| Mega Millions | Jackpot | 5 from 1-70 + 1 from 1-25 | 9:59 p.m. |
| Lotto America | Jackpot | 5 from 1-52 + 1 from 1-10 | 9:59 p.m. |
Game Schedule
| Game | Sunday | Monday | Tuesday | Wednesday | Thursday | Friday | Saturday |
| --- | --- | --- | --- | --- | --- | --- | --- |
| Pick 3 Day | 1:59 p.m. | 1:59 p.m. | 1:59 p.m. | 1:59 p.m. | 1:59 p.m. | 1:59 p.m. | 1:59 p.m. |
| Pick 3 Night | 11:00 p.m. | 11:00 p.m. | 11:00 p.m. | 11:00 p.m. | 11:00 p.m. | 11:00 p.m. | 11:00 p.m. |
| Pick 4 Day | 1:59 p.m. | 1:59 p.m. | 1:59 p.m. | 1:59 p.m. | 1:59 p.m. | 1:59 p.m. | 1:59 p.m. |
| Pick 4 Night | 11:00 p.m. | 11:00 p.m. | 11:00 p.m. | 11:00 p.m. | 11:00 p.m. | 11:00 p.m. | 11:00 p.m. |
| Cash 5 Day | 1:59 p.m. | 1:59 p.m. | 1:59 p.m. | 1:59 p.m. | 1:59 p.m. | 1:59 p.m. | 1:59 p.m. |
| Cash 5 Night | 11:00 p.m. | 11:00 p.m. | 11:00 p.m. | 11:00 p.m. | 11:00 p.m. | 11:00 p.m. | 11:00 p.m. |
| Bank a Million | | | | 11:00 p.m. | | | 11:00 p.m. |
| Powerball | | | | 11:00 p.m. | | | 11:00 p.m. |
| Mega Millions | | | 11:00 p.m. | | | 11:00 p.m. | |
| Cash4Life | 9:00 p.m. | 9:00 p.m. | 9:00 p.m. | 9:00 p.m. | 9:00 p.m. | 9:00 p.m. | 9:00 p.m. |
| Daily 3 | | 6:59 p.m. | 6:59 p.m. | 6:59 p.m. | 6:59 p.m. | 6:59 p.m. | 6:59 p.m. |
| Daily 4 | | 6:59 p.m. | 6:59 p.m. | 6:59 p.m. | 6:59 p.m. | 6:59 p.m. | 6:59 p.m. |
| Cash 25 | | 6:59 p.m. | 6:59 p.m. | | 6:59 p.m. | 6:59 p.m. | |
| Powerball | | | | 11:00 p.m. | | | 11:00 p.m. |
| Mega Millions | | | 10:59 p.m. | | | 10:59 p.m. | |
| Lotto America | | | | 10:30 p.m. | | | 10:30 p.m. |
*All times are displayed in Virginia local time.
Advance Draws
The number of consecutive draws each Virginia State Lottery games allows you to play:
| Game | Advanced Draws |
| --- | --- |
| Pick 3 Day | up to 91 |
| Pick 3 Night | up to 91 |
| Pick 4 Day | up to 91 |
| Pick 4 Night | up to 91 |
| Cash 5 Day | up to 91 |
| Cash 5 Night | up to 91 |
| Bank a Million | up to 26 |
| Powerball | up to 26 |
| Mega Millions | up to 26 |
| Cash4Life | up to 26 |
| Daily 3 | up to 24 |
| Daily 4 | up to 24 |
| Cash 25 | up to 24 |
| Powerball | up to 24 |
| Mega Millions | up to 24 |
| Lotto America | up to 24 |
Tax Information
Virginia Lottery Federal, and state tax withholdings on winnings for U.S. citizens or residents.
| Winnings | Tax Category | Percentage |
| --- | --- | --- |
| Over $5,000 | State Tax | 4.0% |
| Over $5,000 | Federal Tax | 24.0% |
| Over $5,000 | State Tax | 6.5% |
| Over $5,000 | Federal Tax | 24.0% |
If the winner is not a U.S. citizen or is not a US resident, Virginia Lottery tax withholdings on winnings are as such:
| Winnings | Tax Category | Percentage |
| --- | --- | --- |
| Over $600 | State Tax | 4.0% |
| Over $600 | Federal Tax | 30.0% |
| Over $5,000 | State Tax | 6.5% |
| Over $5,000 | Federal Tax | 30.0% |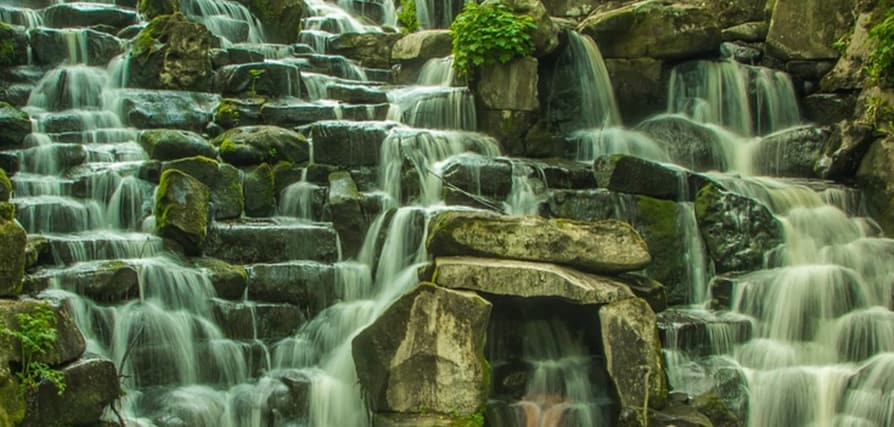 About the Virginia Lottery
Voters first approved the Virginia State Lottery in 1987. However, the lottery in Virginia has a much older history, dating back to 1612. The first lotteries in VA were held long before it was a state. Funds raised helped to create some of the first universities in the country, like UV.
In its first decade, proceeds from sales were allocated towards the state's General Fund. That changed in 2000, when voters amended the state constitution to allocate all proceeds towards education. Since then, Virginia Lottery results have brought in billions in revenue for the state.
More than $12.4 billion have gone towards educational programs in the state. Another $2.3 billion have gone towards administrative costs, and $2.2 billion towards lotto retailers. Virginia Lottery winners have in turned walked away with more than $22.7 billion in prize money. Today, the state lotto holds several local and multi-jurisdictional games.
Local games include Pick 3, Pick 4, Cash 5, and Keno. Multi-jurisdictional games include Cash4Life, Virginia Lottery Mega Millions, and Virginia Lottery Powerball. There's no Virginia Lottery Lucky for Life game. Several Virginia Lottery scratch tickets exist, though.
Virginia Lottery FAQ
Who Won the Biggest Virginia Lottery?
The largest prize ever won in the history of the state lotto was a $239 million 2004 jackpot. It went to Winchester residents J.R. and Peggy Triplett.
Another resident would nail the Virginia Lottery winning numbers for a larger, $330 million jackpot in 2007. It was a 4-way split, though, with Buckingham-based Bernard and Tucker Adcock walking away with $82.5 million.
What Channel Is the Virginia Lottery On?
Before January 2010, VA lotto officials would pay local TV stations to carry the Virginia Lottery numbers. However, as a cost-saving measure, the administration decided to move the broadcasts online.
Since then, players can catch the results of Virginia Lottery drawings through the official website. Additionally, the VA lotto's official Facebook page has a live stream of draws available. Numerous websites also keep players posted on the drawings and results.
How to Play the Virginia Lottery?
Playing instant or draw games in VA is surprisingly easy. You can always visit your nearest retailer to buy your lotto tickets. However, there are additional ways to play in the state. Unlike most other state lotteries, you can play in VA entirely online.
There's a fully functional Virginia Lottery app, and you can also participate in some games through the website.
What Are the Odds of Winning the Virginia Lottery?
Winning the $100,000 top prize in the Cash 5 drawing, means overcoming odds of 1 in 278,256. The top prize in Cash4Life ($1,000 a day for life) has odds of 1 in 21,846,048.
For the Powerball jackpot, odds to win are 1 in 292,201,338. With Mega Millions, odds are slightly longer, at 1 in 302,575,350.
When Is the Virginia Lottery Drawing? / What Time Is the Virginia Lottery Drawing?
Pick 3, Pick 4, and Cash 5 drawings occur twice a day, at 2 PM and 11 PM. Cash4Life draws daily, at 9 PM. Powerball drawings are Wednesdays and Saturdays, at 11 PM. Mega Millions drawings are Tuesdays and Fridays, also at 11 PM.
How Does the Second Chance Virginia Lottery Work?
The VA lotto's player loyalty club is called MyGameRoom. It packs many special promotions and features, connects with the app, and incorporates a Virginia Lottery ticket scanner. It also enables players to make use of the Virginia Lottery second chance program, eXtra Chances.
By entering old Virginia Lottery codes from scratchers into the platform, you can participate in new drawings. That means additional opportunities for your tickets to become winners.
How to Cash in Lottery Tickets Virginia?
Whether you scratched an instant winner or you hit a prize in a draw game, winning feels great. Before you let it get to your head, though, sign the back of your ticket. This protects your winnings, as tickets are "bearer instruments", meaning, whoever has them may claim them.
To claim your winnings, head on over to your nearest Customer Service Center. You can find a list of Customer Service Center locations at the top of this page.
Got more questions about the Virginia Lottery?