Minnesota Lottery Games
| Game | Prize Type | Numbers | Sale Closes |
| --- | --- | --- | --- |
| Daily 3 | Top Prize | 3 from 0-9 | 6:10 p.m. |
| Northstar Cash | Jackpot | 5 from 1-31 | 6:10 p.m. |
| Gopher 5 | Jackpot | 5 from 1-47 | 6:10 p.m. |
| Powerball | Jackpot | 5 from 1-69 + 1 from 1-26 | 9:00 p.m. |
| Mega Millions | Jackpot | 5 from 1-70 + 1 from 1-25 | 9:00 p.m. |
| Lotto America | Jackpot | 5 from 1-52 + 1 from 1-10 | 9:00 p.m. |
| Lucky for Life | Top Prize | 5 from 1-48 + 1 from 1-18 | 8:10 p.m. |
Game Schedule
| Game | Sunday | Monday | Tuesday | Wednesday | Thursday | Friday | Saturday |
| --- | --- | --- | --- | --- | --- | --- | --- |
| Daily 3 | 6:17 p.m. | 6:17 p.m. | 6:17 p.m. | 6:17 p.m. | 6:17 p.m. | 6:17 p.m. | 6:17 p.m. |
| Northstar Cash | 6:17 p.m. | 6:17 p.m. | 6:17 p.m. | 6:17 p.m. | 6:17 p.m. | 6:17 p.m. | 6:17 p.m. |
| Gopher 5 | | 6:17 p.m. | | 6:17 p.m. | | 6:17 p.m. | |
| Powerball | | | | 9:59 p.m. | | | 9:59 p.m. |
| Mega Millions | | | 10:00 p.m. | | | 10:00 p.m. | |
| Lotto America | | | | 10:00 p.m. | | | 10:00 p.m. |
| Lucky for Life | | 9:38 p.m. | | | 9:38 p.m. | | |
*All times are displayed in Minnesota local time.
Draws & Game Updates
All games will continue as normal but the Minimum jackpot (starting jackpots) for Minnesota Powerball and Mega Millions have been removed.
Advance Draws
The number of consecutive draws each Minnesota State Lottery games allows you to play:
| Game | Advanced Draws |
| --- | --- |
| Daily 3 | up to 14 |
| Northstar Cash | up to 14 |
| Gopher 5 | up to 14 |
| Powerball | up to 14 |
| Mega Millions | up to 14 |
| Lotto America | up to 14 |
| Lucky for Life | up to 14 |
Tax Information
Minnesota Lottery Federal, and state tax withholdings on winnings for U.S. citizens or residents.
| Winnings | Tax Category | Percentage |
| --- | --- | --- |
| Over $5,000 | State Tax | 7.3% |
| Over $5,000 | Federal Tax | 24.0% |
If the winner is not a U.S. citizen or is not a US resident, Minnesota Lottery tax withholdings on winnings are as such:
| Winnings | Tax Category | Percentage |
| --- | --- | --- |
| Over $5,000 | State Tax | 7.3% |
| Over $5,000 | Federal Tax | 24.0% |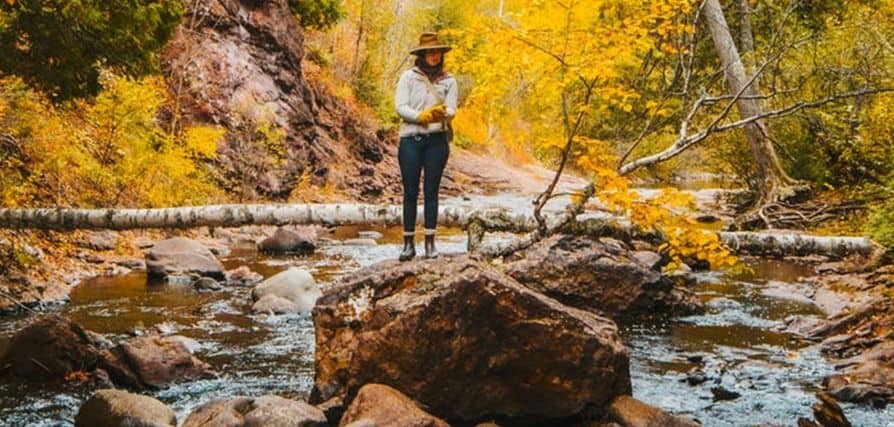 About the Minnesota Lottery
The lottery in Minnesota has been running since 1989. The first tickets were sold in 1990, and the lottery earned $15,000,000 within the first week of sales. Naturally, such a popular pastime is shrouded in questions and curiosity. People want to know how to play the game, what the rules are, how to win, and a vast array of other questions. The Minnesota Lottery has not stayed the same since its inception. Many different variants have been added, and the game grows regularly.
Among the many exciting additions is the Minnesota lottery second chance promotion which allows you to use non-winning Minnesota lottery scratch cards to win prizes. By entering the Minnesota lottery codes from your eligible crossword, or scratch cards, online you can enter further competitions and win real prizes.
In this article we'll review all the major questions, tell you about the odds, prizes, how to claim, and many other things. We'll look at some of the biggest jackpots won, and where to find the results. Join us for this detailed investigation, and we'll answer all your questions.
Minnesota Lottery FAQ
Who Won the Biggest Minnesota Lottery and What Are the Odds?
The Minnesota lottery winning numbers produce many winners. Unfortunately, the page doesn't say who won the most substantial amount—one case delivered over $21,000,000.
What Channel Is the Minnesota Lottery On?
The Minnesota State lottery page doesn't list a channel that hosts draws. Most Minnesota lottery numbers are picked with in-house draws.
You can check the results of the Minnesota lottery on the website, the Minnesota lottery app, or with the Minnesota lottery ticket scanner.
When Does the Minnesota Lottery Draw?
Daily 3 and Northstar Cash draw daily at 6:17 P.M. Gopher 5 draws at the same time, but only on Mondays, Wednesdays and Fridays.
Minnesota lottery Powerball draws on Wednesday and Saturday at 9:59 P.M. while the Minnesota lottery Mega Millions draws at 10 P.M. on Tuesdays and Fridays.
Lotto America also draws at 10 P.M. but on Wednesdays and Saturdays. Minnesota lottery Lucky for Life draws occur every Monday and Thursday at 9:38 P.M.
How to Win the Minnesota Lottery?
Every variant has different odds. For example, the odds are 1 in 302,575,350 for Mega Millions, 1 in 25,989,600 for Lotto America, and 1 in 169,911 for Northstar Cash.
There's no definite way to win any of these games, but you can choose a game with higher odds to increase your chances.
How to Play the Minnesota Lottery?
Playing the lotto is simple. Buy a ticket from a retailer, and wait for the Minnesota lottery results. You can choose lucky numbers or buy a quick pick – a ticket with randomly generated numbers. You can also play various instant games.
How to Cash in Lottery Tickets in Minnesota?
Minnesota lottery winners can claim a number of ways. Prizes with a value of up to $50,000 can be claimed by mail. Rewards of $599 or less can be claimed at any local retailer. However, prizes over $50,000 must be claimed at the headquarters in Roseville. The Minnesota lottery allows you to withdraw online funds as a store voucher.
Got more questions about the Minnesota Lottery?