Illinois Lottery Games
| Game | Prize Type | Numbers | Sale Closes |
| --- | --- | --- | --- |
| Pick 3 Midday | Top Prize | 3 from 0-9 | 12:35 p.m. |
| Pick 3 Evening | Top Prize | 3 from 0-9 | 9:15 p.m. |
| Pick 4 Midday | Top Prize | 4 from 0-9 | 12:35 p.m. |
| Pick 4 Evening | Top Prize | 4 from 0-9 | 9:15 p.m. |
| Lucky Day Lotto Midday | Jackpot | 5 from 1-45 | 12:35 p.m. |
| Lucky Day Lotto Evening | Jackpot | 5 from 1-45 | 9:15 p.m. |
| Lotto | Jackpot | 6 from 1-52 | 9:15 p.m. |
| Powerball | Jackpot | 5 from 1-69 + 1 from 1-26 | 9:00 p.m. |
| Mega Millions | Jackpot | 5 from 1-70 + 1 from 1-25 | 9:45 p.m. |


Game Schedule
| Game | Sunday | Monday | Tuesday | Wednesday | Thursday | Friday | Saturday |
| --- | --- | --- | --- | --- | --- | --- | --- |
| Pick 3 Midday | 12:40 p.m. | 12:40 p.m. | 12:40 p.m. | 12:40 p.m. | 12:40 p.m. | 12:40 p.m. | 12:40 p.m. |
| Pick 3 Evening | 9:22 p.m. | 9:22 p.m. | 9:22 p.m. | 9:22 p.m. | 9:22 p.m. | 9:22 p.m. | 9:22 p.m. |
| Pick 4 Midday | 12:40 p.m. | 12:40 p.m. | 12:40 p.m. | 12:40 p.m. | 12:40 p.m. | 12:40 p.m. | 12:40 p.m. |
| Pick 4 Evening | 9:22 p.m. | 9:22 p.m. | 9:22 p.m. | 9:22 p.m. | 9:22 p.m. | 9:22 p.m. | 9:22 p.m. |
| Lucky Day Lotto Midday | 12:40 p.m. | 12:40 p.m. | 12:40 p.m. | 12:40 p.m. | 12:40 p.m. | 12:40 p.m. | 12:40 p.m. |
| Lucky Day Lotto Evening | 9:22 p.m. | 9:22 p.m. | 9:22 p.m. | 9:22 p.m. | 9:22 p.m. | 9:22 p.m. | 9:22 p.m. |
| Lotto | | 9:22 p.m. | | | 9:22 p.m. | | 9:22 p.m. |
| Powerball | | | | 9:59 p.m. | | | 9:59 p.m. |
| Mega Millions | | | 10:00 p.m. | | | 10:00 p.m. | |
*All times are displayed in Illinois local time.


Advance Draws
Number of consecutive draws each Illinois State Lottery games allows you to play:
| Game | Advanced Draws |
| --- | --- |
| Pick 3 Midday | up to 7 |
| Pick 3 Evening | up to 7 |
| Pick 4 Midday | up to 7 |
| Pick 4 Evening | up to 7 |
| Lucky Day Lotto Midday | up to 25 |
| Lucky Day Lotto Evening | up to 25 |
| Lotto | up to 25 |
| Powerball | up to 25 |
| Mega Millions | up to 25 |


Illinois Lottery Tax Information
Illinois Lottery Federal, and state tax withholdings on winnings for U.S. citizens or residents.
| Winnings | Tax Category | Percentage |
| --- | --- | --- |
| $1,000 to $4,999 | State Tax | 5.0% |
| $1,000 to $4,999 | Federal Tax | 0.0% |
If the winner is not a U.S. citizen or is not a US resident, Illinois Lottery tax withholdings on winnings are as such:
| Winnings | Tax Category | Percentage |
| --- | --- | --- |
| $5,000 or over | State Tax | 5.0% |
| $5,000 or over | Federal Tax | 24.0% |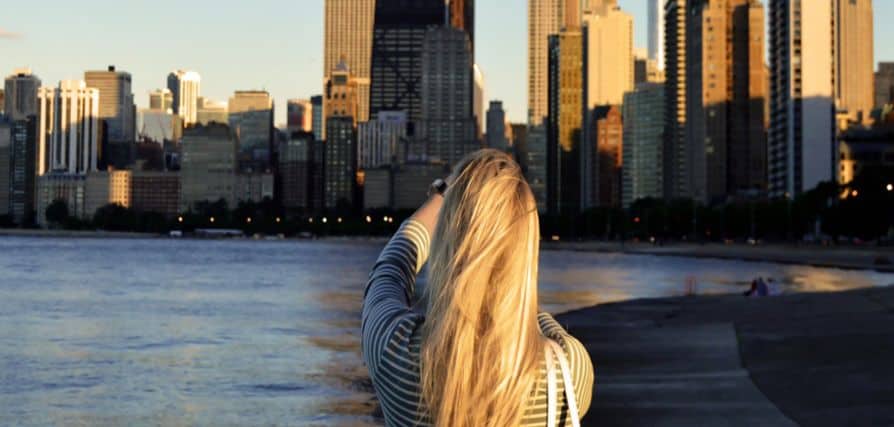 The Illinois Lottery
The Illinois Lottery officially launched on 1 July 1974, selling an impressive $129 million in its founding year. After the initial success, it became less popular, until the first Pick 3 terminal was launched in 1980. It proved to spark excitement again, bringing in $164 million during the year. When the Illinois State Lottery first began, the funds were directed to the State's General Revenue Fund. In 1985, legislation was passed that allowed the profits to go towards the Common School Fund, which remains the primary benefactor.
The Illinois Lottery has proven time and time again that the community is at the heart of operations. In 2006, it launched a range of specialty games that directly benefited specific causes such as local veterans, fighting against breast cancer, aiding those with HIV-Aids, and MS research. Another principal benefactor is the Capital Projects Fund, which builds and renovates local streets, roads, and bridges. It's rich in history, and one of the most significant accomplishments was becoming the first US state to sell tickets on the internet.
The first online ticket sales were for the Illinois Lottery Mega Millions and the Lotto on 25 March 2012.
Illinois Lottery FAQ
Where Can I Buy Lottery Tickets?
Illinois Lottery scratch offs and draw tickets can be purchased at any of the 7200 authorized retail stores and vendors. Players may also use the website or Illinois Lottery app to buy tickets for the following games: Illinois Lottery Powerball, Lotto, Lucky Day Lotto (not to be confused with Illinois Lottery Lucky for Life, which isn't available), Pick 3, Pick 4, and Illinois Lottery Mega Millions.
Unfortunately, the Android app can't be used to buy Lottery tickets, but you can use all the other features.
Ticket sales aren't available telephonically or via mail. Anyone that claims to sell lottery games using these methods is a scam and must be reported.
Only players 18 years and older may purchase and play Illinois Lottery games.
What are the Features of The Illinois Lottery App?
You can download the Illinois Lottery app from your devices app store to start reaping the many benefits. As mentioned above, one of the key features of the app is the ability to buy select game tickets with your lucky Illinois Lottery numbers. Don't forget to create an account if you plan on making purchases.
The app doubles as an Illinois Lottery ticket scanner to check if you've selected Illinois Lottery winnings numbers. You can also check what prizes you've won with your Illinois Lottery codes on scratch cards.
Additionally, you can use the app to view the Illinois Lottery results of all games and jackpots to see if you've won. However, if you played on the app or online and you're one of the Illinois Lottery winners, they'll notify you via email.
If you haven't one, don't lose hope because you can still enter the Illinois Lottery second chance promotions.
What is a Game Subscription and Advance Play?
Players that purchase tickets online or via the Illinois Lottery app can buy a subscription for up to 12 months on their favorite games. The cost will be deducted from your account wallet before the next draw.
Your subscription will use the same number combination for every draw, and the cost is the same as if you play each game individually. You can view and edit your subscription status in your account.
If you visit a retail store, you can buy advance tickets for selected games. Illinois Lottery Powerball, Lotto, and Illinois Lottery Mega Millions tickets can be purchased for up to 25 drawings in advance, while Pick 3 and 4 for up to seven days.
What Do I Do If I Win the Illinois lottery?
After viewing the results of the Illinois Lottery and seeing you've won, use the Illinois Lottery ticket scanner on the app to determine the value of the winnings. Remember, you have 365 days to claim your prize winnings.
If it's under $600, it'll be deposited into your online account. If you didn't purchase the ticket online, you can visit a retailer or Lottery Claim Center to redeem the prize. Alternatively, you can use the mail.
If you've won over $600 but less than $1m million, you have two options. The first is to mail your signed winning ticket with a claim form and questionnaire to the Central Lottery Office. Ensure that you send it via certified mail with receipt acknowledgment.
The alternative choice is to visit the nearest Lottery Claims Centers, where they'll pay out all winnings (less tax) under $25 000. For winnings over $25 000, the staff will take your signed winning tickets and claim form to the  Central Lottery Office in Springfield.
All winners with prizes over $1 million should call the Central Lottery Office to make payment arrangements.
Whenever you visit the Lottery Office of Claim Center, make sure that you've signed the back of the ticket, have a government-issued form of ID, and proof of your Social Security Number.
How Does the Illinois Lottery Second Chance Work?
Did you know that you have a chance at winning even if your scratch card doesn't have the winning Illinois Lottery codes? Or if your Illinois Lottery numbers weren't so lucky? Well, there is with the Illinois Lottery second chance promotions and Sweepstakes.
Non-winning tickets and cards of selected games can be used to enter various second chance promos and competitions. You can visit the Illinois State Lottery website to see which ones are currently available.
The Illinois Lottery frequently runs other contests, Sweepstakes, where you don't need to purchase a ticket to enter. All you need to do is log in and view the available competitions.
Will I Pay Taxes on My Winning?
Yes. The Illinois State Lottery is required to withhold tax on a State and Federal level. State taxes apply to winnings over $1000 at a 4.95% withholding rate. The Federal rate of 24% withholding tax rate applies to winnings over $5000.
Non-resident aliens and non-US citizens pay a 30% withholding tax fee on prizes over $600.
As taxes can be confusing, it's advised that you seek guidance from a registered professional.
Can Winners of the Illinois Lottery Stay Anonymous?
Unfortunately not. Every winner has to show proof of ID before they're paid out. Additionally, the Illinois Lottery regularly publishes winners' names, cities, and winnings. It's usually accommodated with a photograph. The lottery posts winners to assure the public and community that winners are announced and do receive their prizes.
If you're a multi-million dollar winner, you'll be expected to attend a public-relations event where they'll receive an oversized souvenir check. They're usually a lot of fun, so don't be shy!
Who is the Biggest Illinois lottery Winner?
Patricia Busking holds the record for the largest winning in Illinois Lottery history. She won $393 million on 11 August 2017 in the Illinois Lottery Mega Millions when she bought the winning ticket at a Palos Heights BBQ restaurant, Nick's BBQ. The restaurant received $500 000 as a selling bonus.
In a close second, Jesus Davila Jr won $265 million from an Illinois Lottery Mega Millions drawing on 16 January 2015. He bought his ticket in Glendale Heights.
Where Do the Illinois Lottery Profits Go?
The Illinois State Lottery has contributed $20 billion towards the community since it's been established. The revenue assists various projects and organizations across the State. Some of the Illinois Lottery scratch games directly impact multiple organizations, such as supporting retired veterans, breast cancer, HIV-Aids, and MS research and awareness.
The two primary beneficiaries are the Capital Projects Fund and the Common School Fund. While the Lottery Department ensures that funds are allocated to the Common School Fund, the Illinois General Assembly decides how the funds are assigned to the different school districts.
Got more questions about the Illinois Lottery?