California Lottery Games
| Game | Prize Type | Numbers | Sale Closes |
| --- | --- | --- | --- |
| Daily 3 Midday | Top Prize | 3 from 0-9 | 1:00 p.m. |
| Daily 3 Evening | Top Prize | 3 from 0-9 | 6:30 p.m. |
| Daily 4 | Top Prize | 4 from 0-9 | 6:30 p.m. |
| Daily Derby | Jackpot | 3 horses + Race time | 6:30 p.m. |
| Fantasy 5 | Jackpot | 5 from 1-39 | 6:30 p.m. |
| SuperLotto Plus | Jackpot | 5 from 1-47 + 1 from 1-27 | 7.45 p.m. |
| Powerball | Jackpot | 5 from 1-69 + 1 from 1-26 | 7:00 p.m. |
| Mega Millions | Jackpot | 5 from 1-70 + 1 from 1-25 | 7:45 p.m. |
Game Schedule
| Game | Sunday | Monday | Tuesday | Wednesday | Thursday | Friday | Saturday |
| --- | --- | --- | --- | --- | --- | --- | --- |
| Daily 3 Midday | 1:00 p.m. | 1:00 p.m. | 1:00 p.m. | 1:00 p.m. | 1:00 p.m. | 1:00 p.m. | 1:00 p.m. |
| Daily 3 Evening | 6:30 p.m. | 6:30 p.m. | 6:30 p.m. | 6:30 p.m. | 6:30 p.m. | 6:30 p.m. | 6:30 p.m. |
| Daily 4 | 6:30 p.m. | 6:30 p.m. | 6:30 p.m. | 6:30 p.m. | 6:30 p.m. | 6:30 p.m. | 6:30 p.m. |
| Daily Derby | 6:30 p.m. | 6:30 p.m. | 6:30 p.m. | 6:30 p.m. | 6:30 p.m. | 6:30 p.m. | 6:30 p.m. |
| Fantasy 5 | 6:30 p.m. | 6:30 p.m. | 6:30 p.m. | 6:30 p.m. | 6:30 p.m. | 6:30 p.m. | 6:30 p.m. |
| SuperLotto Plus | | | | 7:57 p.m. | | | 7:57 p.m. |
| Powerball | | | | 7:59 p.m. | | | 7:59 p.m. |
| Mega Millions | | | 8:00 p.m. | | | 8:00 p.m. | |
*All times are displayed in California local time.
Advance Draws
Number of consecutive draws each California State Lottery games allows you to play:
| Game | Advanced Draws |
| --- | --- |
| Daily 3 Midday | up to 7 |
| Daily 3 Evening | up to 7 |
| Daily 4 | up to 14 |
| Daily Derby | up to 14 |
| Fantasy 5 | up to 12 |
| SuperLotto Plus | up to 20 |
| Powerball | up to 10 |
| Mega Millions | up to 10 |
Tax Information
California Lottery Federal, and state tax withholdings on winnings for U.S. citizens or residents.
| Winnings | Tax Category | Percentage |
| --- | --- | --- |
| Over $5,000 | State Tax | 0.0% |
| Over $5,000 | Federal Tax | 24.0% |
If the winner is not a U.S. citizen or is not a US resident, California Lottery tax withholdings on winnings are as such:
| Winnings | Tax Category | Percentage |
| --- | --- | --- |
| Over $5,000 | State Tax | 0.0% |
| Over $5,000 | Federal Tax | 30.0% |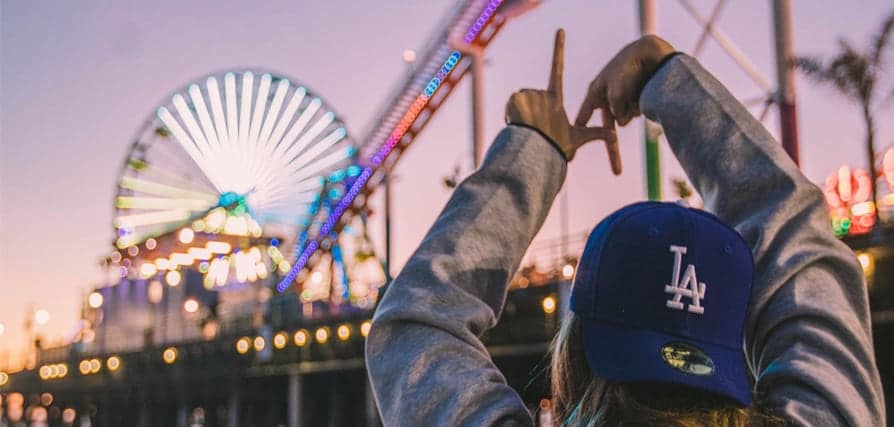 About The California Lottery
The California State Lottery had its start in November 1984. Commanding a 58% majority, Proposition 37 authorized the creation of the first official lottery in the Golden State. It would go on to sell tickets with the first California Lottery winning numbers almost a year later, in October 1985.
Twenty years later, the CSL reached beyond the confines of its state jurisdiction for the first time. 
By joining Mega Millions in 2005, the state became the 12th jurisdiction to offer the famous game. Eight years later, the California Lottery Powerball was also included.
The primary purpose of the lottery in California, since its inception, is to provide supplementary funding for public education. Originally, 50% of all revenues were returned to the public as prizes, and 34% to public education.
Gov. Schwarzenegger increased that allocation to 37% in 2010. Since 1985, CSL games have generated over 34 billion dollars in funding for the Bear Flag State's public school system.
Today, the California State Lottery provides six different in-house draw games, and the two multi-jurisdictional games mentioned above. Digital tools like the California Lottery app offer diverse avenues for players to participate.

On Lottery Comparakeet you can check out California lottery results and past winning numbers.
Do California Lottery winners have to pay taxes?
California is one of three US states that specifically exclude lottery winnings from taxable income. However, all state lotteries must still withhold 24% of all winnings due to federal taxes. This withholding rate is higher for those who reside outside the US, standing at 30%.
Where does the CSL money go?
Funding provided by the CSL for public education doesn't stem from taxing the winners. It comes directly from the lottery's revenue to the tune of 37% of gross profits. This, in turn, funds public schools, high schools, and universities.
How do I claim a winning ticket?
Once California lottery results for a draw are announced, winners have 180 calendar days to come forward., you'll need to visit your nearest licensed lottery retailer. That's only for winnings under $600, though.
To cash in on prizes exceeding $599, you'll have to visit the nearest CSL claim center. There is one in virtually every district of the state. You can find locations for each center listed at the top of this page.
What happens if I lose my ticket?
If you lose your ticket, you'll have to get in touch with the Lottery Customer Service Department at 1-800-568-8379.
With sufficient details about your ticket purchase, they can help you track it down. Try to remember when and where you bought your ticket, and how much you paid.
Who can play in the California State Lottery?
CSL games are available to anyone above 18 years of age. You don't need to be a resident of the state of California to play, either. Residents of other states and US nonresidents are free to participate as well, as long as they're 18 or older.
What games are available?
At the moment, there are eight different games offered by the California Lottery. These include six in-house draw games: the Daily 3, Daily 4, Daily Derby, Fantasy 5, SuperLotto Plus, and Hot Spot.
They also include two multi-jurisdiction games, the California Lottery Mega Millions and Powerball. Unfortunately, some popular multi-jurisdiction games are notably absent. There's no California Lottery Lucky for Life game, for example.
Who has won the biggest prize in the history of the California Lottery?
The current record for the largest total prize (and largest prize per winning ticket) was established in 2016. California residents Marvin and Mae Acosta won over $327,000,000 each, playing Powerball. They split a $1,586,000,000 prize with three other winners in Tennessee and Florida.
California state law makes the names of all state lottery winners part of the public record. However, the Acostas waited for weeks before claiming their prize, to contact teams of attorneys that helped them prepare.
This allowed them to protect their personal information considerably. You won't be able to keep the public from knowing your name if you win. However, you can certainly take measures to make yourself less vulnerable to scams.
How do you play the California Lottery?
Playing the CSL isn't just fun, it's easy too! All you have to do is purchase a ticket, choose your numbers, and you're in the game. Of course, it's a lot more exciting to be watching the draws live.
Here is a list of the games and their drawing times:
The Daily 3 draws happen twice a day, every day, at 1:00 PM and 6:30 PM.
The Daily 4 drawing occurs daily, at 6:30 PM.
The Daily Derby is drawn daily at 6:30 PM.
The Fantasy 5 is also drawn daily, at 6:30 PM.
The Hot Spot is drawn every 4 minutes, between 6 AM and 2 AM.
The SuperLotto Plus is drawn Wednesdays and Saturdays at 7:45 PM.
The California Lottery Powerball is drawn Wednesdays and Saturdays at 7 PM.
Mega Millions is drawn Tuesdays and Fridays, at 7:45 PM.
All times mentioned above are Pacific Time (PT).
What channel is the California Lottery on?
You can watch the California State Lottery broadcast on Bakersfield's KERO, Chico's KRCR, El Centro's KECY, Eureka's KAEF, and Fort Bragg's KFWU.
Fresno's KSEE, LA's KCAL, Salinas' KCCN, Palm Springs' KDBA, Stockton's KPWB, San Diego's KFMB, San Francisco's KRON, and Santa Barbara's KEYT also feature a live broadcast.
Players outside the state can catch the draws and results of the California lottery live through the CSL dedicated YouTube channel.
What is the "Second Chance" offer in the California Lottery?
"Second Chance" is a special promotion offered by the California State Lottery for a selection of specific games. Players who buy a ticket in one of these games and fail to win any prizes are eligible. Games include SuperLotto Plus, Scratchers, and Fantasy 5 tickets (above $5).
To make use of their "second chance", players must visit the CALottery website. There, every SuperLotto Plus ticket has a chance to win $15,000 in a weekly California Lottery Second Chance draw. Players get California Lottery codes, at a rate of 1 per $1 spent on tickets.
That same format holds for non-winning California Lottery scratch tickets. Every dollar spent is an entry into a weekly drawing. However, this drawing is for prizes up to $25,000.
Finally, the Fantasy 5 Second Chance grants one entry per $5 spent on your ticket. This weekly draw has prizes up to $10,000. To get access to these offers, you need to use the California Lottery Ticket Scanner. It's available on the official website and as a mobile app.
What are California Lottery Vouchers?
California Lottery vouchers grant direct entry into the drawings. They're not usually available for purchase, though.
Instead, lottery vouchers are commonly the result of some promotion or prize. Players who receive them are given entry into specific lottery drawings.
However, vouchers usually expire if unclaimed for more than 180 days. To keep your vouchers from lapsing, redeem them within this time frame. Alternatively, visit a CSL claim center.
Got more questions about the California Lottery?